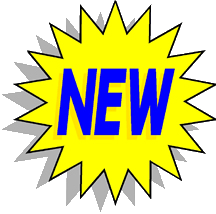 The Latest PowerShift Update Offers More Features
The latest PowerShift update (04.00.027) hit the street earlier this month. Like each update, it offers changes that you've been asking for and introduces a couple of new programs. AR Consolidation Maintenance (ARCM) enables you to change a directly-billed customer to a member of an ARC. The new Rejected Material Cost Listing (MRBLC) provides a valuation of rejected goods awaiting disposition.
What's New in PowerShift 4.00 outlines changes made since the 3.03 release. To highlight the most recent changes, use your browser's find feature and search for 027. If you updated from 022, for example, you might also want to look 023, 024, etc.

If you're not sure what version of PowerShift you're on, run System Options Maintenance (XM). The version and the date your system was updated is displayed at the top of the screen (under the screen banner).